DISTRIBUTION / HOME DELIVERY
In order to better serve our customers and partners, we undertake the transportation and delivery of the goods to the door of the final consignee.
In order to provide the most up-to-date solutions, we have developed our own fleet of distribution trucks as well as a reliable network of partners. We deliver both in Attica and in the larger urban centers of Crete. Upon timely information, we serve even the most remote areas of Crete, providing the full coverage we are proud of.
Our fleet of urban distributors is fully modernized and certified to transport goods at all temperature conditions.
We guarantee: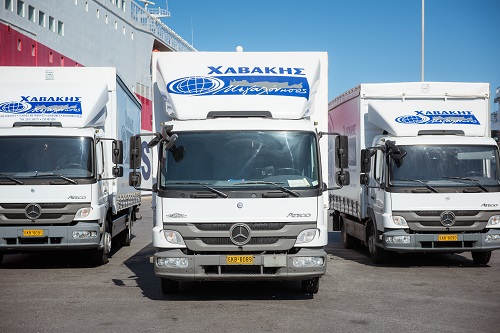 Specialized and experienced staff
Immediate and valid customer information
Keeping timetables
Safe delivery of transported goods
Storage of goods from collection to delivery
Included:
Insurance coverage of our liability
Recipient name and signature registration
Pre-estimate shipping cost free of charge
Transport consulting services



Extra services:
Home deliveries on the floor with the help of specialized staff
Pay-on-delivery management